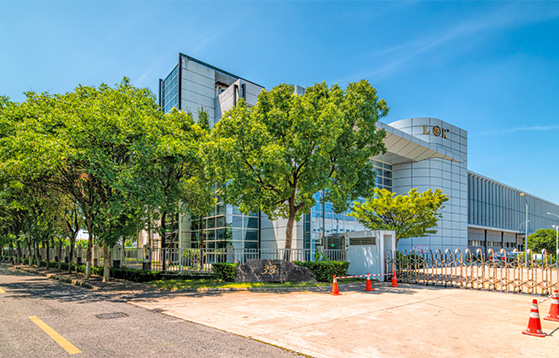 L&K Engineering (Suzhou) Co., Ltd. (hereinafter referred to as "L&K Engineering") was set up in 2002. It is invested jointly by shareholders such as Taiwan L&K Engineering Co., Ltd. and altered to be a joint-stock company in 2008. The Company was publically listed under Shanghai Stock Exchange on December 30, 2016, with the stock code of 603929. L&K Engineering, taking Suzhou as the head office in Chinese Mainland, has successively established branch companies in Shanghai, Xiamen, Shenzhen, Jining, Chengdu, Chongqing, and Wuhan in China, as well as Singapore. In July 2020, L&K Engineering successfully acquired Ronggong Construction Engineering (Chongqing) Co., Ltd. (hereinafter referred to as Chongqing Ronggong) to further expand its construction engineering market and enhance the scope of its integrated engineering construction services. L&K Engineering becomes a headquarter company in Suzhou Industrial Park, a headquarter company in Suzhou City, and a multinational regional headquarter company in Jiangsu Province. The Company follows "specialty, creation, leadership, waste reduction and responsibility" as the operation principle, upholds "humanistic management and putting people first" as the development guideline, and advocates "professionalization, professionalism and internationalization" as the talent development strategies. The company has cultivated and formed a high-quality talent team with international view and strong professional knowledge and skills.
L&K Engineering possesses Grade-A qualification of general contractor for electromechanical engineering, Grade-C qualification of specialist contractor for environmental protection engineering, Grade-A qualification of specialist contractor for architectural mechanical and electrical installation engineering, Grade-B qualification of specialist contractor for electronic and intelligent engineering, Grade-B qualification of specialist contractor for fire-fighting equipment engineering, Grade-B qualification of specialist contractor for architectural decoration and finishing engineering, Grade-C qualification of specialist contractor for steel structure engineering, and the qualification level of GC2 has been obtained for the installation of pressure pipelines, and that of 1 for pressure containers. Chongqing Ronggong, a wholly-owned subsidiary of L&K Engineering, has the Grade-B qualification for general contracting of construction projects. L&K Engineering is the first company to adopt advanced SAP ERP and OA management systems among the domestic project management companies. L&K Engineering has gained ISO9001:2005 International Quality System Certificate, ISO14001:2015 Environment Management System Certificate, and OHSAS18001:2007 Occupation Health Safety Management System Certificate. L&K Engineering also won the title of New High-tech Enterprise and the title of Clean Room Engineering Technical Research Center.
L&K Engineering provides specialized engineering technical service for customers by many years of successful experiences and abundant strength in various fields such as semiconductors, photoelectricity, solar energy, bio-pharmaceuticals, food, hospital and commercial buildings. L&K Engineering also successfully provides international design and construction services for HEJIAN, Infovision Optoelectronics, AU Optronics (Suzhou and Xiamen), CSOT, CHIMEI (Naihai and Ningbo), Tianma Microelectronics (Chengdu, Shanghai, Wuhan and Xiamen), CPT Technology, YUDE, ASE Group, Suntech, Foxconn International Holdings, Harbin Shunmai Hospital, Chengdu DesigneRx Pharmaceutical, Wuhan JHL Biotech, GE Healthcare, and GE Aviation. In 2009, Building A in Phase I of Standard Plant Engineering of Chongqing Xiyong Micro-electronics Industrial Park undertaken by the company won the Luban Prize for China Construction Project.
As the leading manufacturer in the industry, L&K Engineering continuously makes new breakthrough and development in engineering technology field. It has the leading research and development center in the industry and a strength-based research and development team with rich design experience. L&K Engineering can get rid of the stale and bring forth the fresh according to the customers' requirements, and it actively considers customers to reduce the plant construction costs and trial-production time and fills up the vacuum of traditional services in many aspects such as increasing product yield, avoiding cross contamination, enhancing the stability and safety of production environment, and reducing plant operation costs. L&K Engineering has introduced analytical application of CFD (Computational fluid dynamics), AMC and other advanced technologies for the first time in the industry, which provides the best solution for customers, makes regeneration for multiple values of their engineering, and achieves the sustainable development of L&K Engineering.